Charity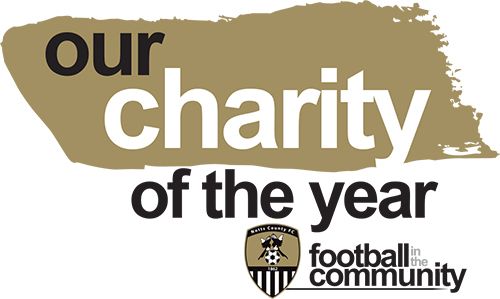 This year NCF Comedy are supporting Football In The Communty. Where we are looking to raise awareness and funds for the charity.
Notts County FC Football in the Community is a multi award-winning, independent, community sports charity.
Registered charity no. 1091927

They are proud to deliver a range of innovative programmes that make a positive difference to people in Nottingham, raising aspirations and supporting some of the most disadvantaged, marginalised and talented people across the city.

They use the power of football and the profile of the world's oldest football league club, Notts County FC, to provide direction and support.
They are committed to providing high quality, accessible and life-changing, development opportunities that change people's health, confidence and skills, increase positive behaviours and bring enjoyment to the people they work with.
As a charity, they raise all their own funding and are successful at designing innovative projects that target specific groups of local people.

They work with a wide range of groups across Nottingham on a daily basis of all ages, abilities and disabilities.
Their business has been developed into four key areas:
Health: they deliver a range of healthy lifestyle, disabilities, weight management and mental health projects to a range of ages, making a huge difference to participants' long-term health.
Education: they deliver five education projects and currently educate 50 young people, aged 14 to 24 on a full-time basis in our alternative provision and sports-based courses. From September they expect to have 100 students registered with them.
Social inclusion: they have a range of projects targeting marginalised groups including boys and men with mental health issues; people with dementia; teenagers at risk of crime or already involved in gangs and youth violence; children in care and offenders, among others.
Sports participation:
they promote the benefits of sports and activity from a physical, mental and social point-of-view and work with people of all ages, abilities and disabilities to increase sports participation.
Along with our sister company, The Nottingham Comedy Festival, we continue to raise money through donation buckets at shows and help to raise awareness for the charity.
Thank you,

Helen and the NCF Team
For more information on Football in the Communuty please see their website.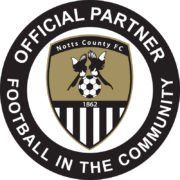 In previous years we have supported the National Autistic Society. In total we raise: £2361.64 for this brilliant charity. Although we have now changed our official charity we strongly believe that the NAS do a fantastic job and highly recommend checking them out and if you are able to please do donate. We would like to thank everyone that has contributed through donation buckets and sponsored events at all Nottingham Comedy Festival and NCF Comedy shows.