Nabil Abdulrashid: Work in Progress
Nabil Abdulrashid: Work in Progress
Part of the Nottingham Comedy Festival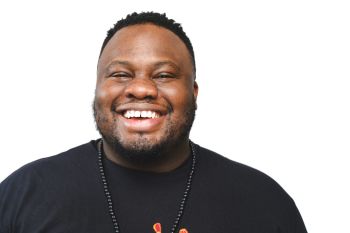 An hour of developing new material from Britain's Got Talent finalist Nabil Abdulrashid.
As seen on Live at the Apollo, The Stand-Up Sketch Show, and Britain's Got Talent.
'Refreshingly radical fare, smartly woven into a gag-packed set... a fresh comic voice' The Telegraph
'The star by a wide margin... animated by a sardonic intelligence and sharp eye for the absurdities of racial discourse' The Guardian
★ ★ ★ ★ The Evening Standard
Part of the Nottingham Comedy Festival
---
VENUE: Canalhouse
VENUE ADDRESS: 48 - 52 Canal Street, Nottingham, NG1 7EH
VENUE WEBSITE: Canalhouse
DATE: Thursday 10th November
TIME: 7pm (Doors open 6.30pm)
SHOW LENGTH: 1 hour
TICKETS: £6



Tickets bought online are subject to a small booking fee.
Late arrivals will not be guaranteed a seat.