Scottish Falsetto Socks: Eurovision Sock Contest
Scottish Falsetto Socks: Eurovision Sock Contest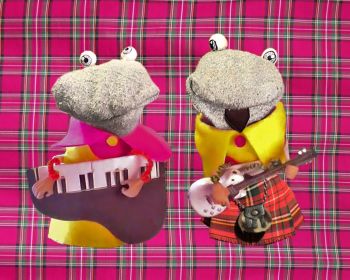 Earth's funniest footwear are back with their latest comedy hour. Fresh from their appearance on Britain's Got Talent they bring you a whole Song Contest for your voting pleasure. With entries from everyone from Scandinavia to the Austro-Hungarian Empire, who will win? You decide. Expect the usual songs, sketches, and Gags Sans Frontieres.
---
Part of the 2022 Nottingham Comedy Festival
VENUE: Canalhouse
VENUE ADDRESS: 48 - 52 Canal Street, Nottingham, NG1 7EH
VENUE WEBSITE: Canalhouse
DATE: Sunday 6th November
TIME: 7pm (Doors open 6.40pm)
TICKETS: £8



Tickets bought online are subject to a small booking fee.
Late arrivals will not be guaranteed a seat.