Single, Married, Divorced
Single, Married, Divorced
Part of the Leicester Comedy Festival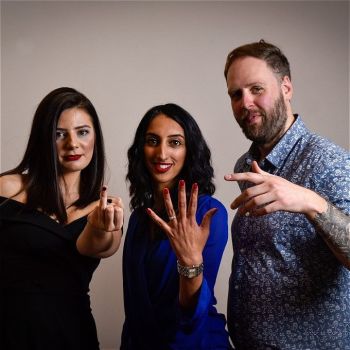 Three of Leicester's best up and coming comedians, Alexandra Krekan, Tej Dhutia and Thomas Hancock talk about their struggles with relationships from three wildly different points in their relationship status. Be prepared to have the ups and downs thrust upon you as they make fun of their wins and losses. This unlikely trio will have you laughing, relating, empathising and second guessing their every line. Not for the easily offended, this night guarantees to entertain every relationship status out there.
---
VENUE:Kayal
VENUE ADDRESS: 153 Granby St, Leicester LE1 6FE
DATE: Saturday 19th February 2022
TIME: 8.30pm (Doors open 8.10pm)
TICKETS: £5



Tickets bought online are subject to a small booking fee.
Late arrivals will not be guaranteed a seat.