Comedy at the Malt House, Worksop
Worksop Comedy Night at the Malt House
A brand new comedy night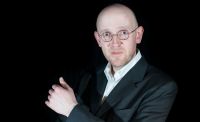 Silky:
TV Appearances Include The Stand-Up Show (BBC), The World Stands Up (Paramount) and the Comics Lounge (AUS).
"Massively engaging guitar-playing stand-up whose instinctive rapport with audiences makes him welcome wherever he goes.'Guardian Guide (Pick of the Week)
'a very, very funny fella … just brilliant' 
John Bishop
"funny and clever' Tim Minchin
'Silky makes rooms rock. More addictive than crack' Leeds Guide
'Always brilliant'
Metro
'Skilful and entertaining … Silky's audience banter is sans pareil' Time Out
"Birdman is the all-round package; witty, controversial, hip, topical, silly. A master of timing and physical comedy, he made me laugh so hard it hurt." BBC
"Probably the most absorbing show I've seen. Completely spell-binding." Chortle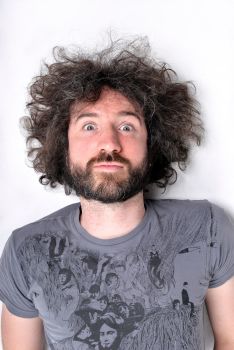 Micky P Kerr:
"Kerr's ability to get laughs out of them marks him out as perfect Radio 4 material." Richard Levison - Three Weeks Edinburgh
"Unlike some acts who are not funny then are funny, you are always funny." - Simon Cowell
"You don't need me to tell you how funny you are, and if you carry on like this I could see you in the final." - David Walliams
As seen on Britain's Got Talent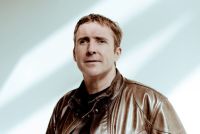 Jamie MacDonald
Jamie MacDonald is a Glaswegian stand-up comedian, writer and voiceover artist, who is also blind
MacDonald's blindness flavours his comedy but doesn't define it. That said, he has found that his disability allows him to extract comedy from lesser explored areas; like the jealousy he feels towards laboratory mice with 20/20 vision.
Pure wit and confidence" – ★★★★The Skinny
"gloriously funny" – ★★★★ The Telegraph
'not afraid to milk his disability' Broadway Baby

'Consistently hilarious' Ed Fest Magazine
'one of the funniest Scots on the circuit' Sunday Herald
'a performer of great warmth and wit' The List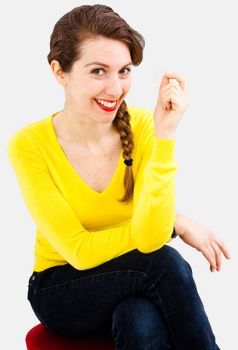 MC: Meryl O'Rourke
Meryl O'Rourke has worked for over 12 years as a high level topical TV gag writer and as a stand-up in her own right. She has written for Frankie Boyle for much of this time, from panel shows like Mock the Week and Never Mind the Buzzcocks, through to BBC's Frankie Goes To Russia, Frankie Boyle's Tour of Scotland and four series of Frankie Boyle's New World Order. Meryl wrote for the 2019 Olivier Awards, broadcast on ITV and has also written for ITV 2's Dress To Impress.
In 2019 she debuted her solo stand-up show Vanilla and her 2011 show, Bad Mother was The Times' and The Observers Critic's Choice. Meryl was also the inaugural winner of the Betty Box and Peter Rogers/Big Talk comedy writing programme and as a stand-up, she has supported Frankie Boyle many times as part of his national tour, including at Hammersmith Apollo.
Meryl's radio credits include writing and performing her own comedy series The Hysterical Method Of Conception for Woman's Hour (BBC Radio 4) and a Sony Radio Academy Award Nomination for Best Breakfast Show. More recently, Meryl has written gags for BBC World Service's Comedians vs The News.
As an experienced journalist, Meryl has written extensively as a columnist for Time Out and as a feature writer for Mark Millar's magazine CLiNT. She also works as a script editor and writing coach.
---
Date: Saturday 4th December 2021
Time: 7.30pm
Venue: Malt House
Venue Address: 2-5 Potter Street Worksop
Venue Website: https://www.facebook.com/themalthouseworksop
Venue Phone Number:
Tickets: £20 includes food of grazing boards
Tickets bought online may be subject to a small booking fee.
Artists appearing at all events may occasionally be subject to change due to circumstance beyond our control. Check this website for details.