Leicester Comedy Festival: ALFIE MOORE: FAIR COP WORK IN PROGRESS (7th Feb)
Leicester Comedy Festival
ALFIE MOORE: FAIR COP WORK IN PROGRESS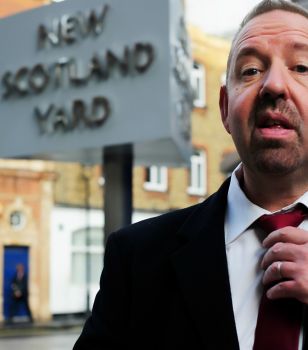 Join Humberside police sergeant-turned- comedian Alfie Moore for an hilarious, interactive work in progress ahead of recording the fifth series of his critically acclaimed BBC Radio 4 comedy show 'IT'S A FAIR COP'.
If you'd like to find out what a poiliceman's lot is actually like and to enjoy an evening with a very funny man get your ticket now before they sell out again!
It'd be a crime to miss it.
As part of Leicester Comedy Festival
---
VENUE: Kayal,
VENUE ADDRESS: 153 Granby Street, Leicester, LE1 6FE
VENUE WEBSITE: Kayal
DATE: Friday 7th February 2020
TIME: 6.50pm
TICKETS: £8
Alternative Dates: Saturday 15th and Saturday 22nd


Tickets bought online are subject to a small booking fee
Tickets bought on the door may be subject to an additional fee