Charity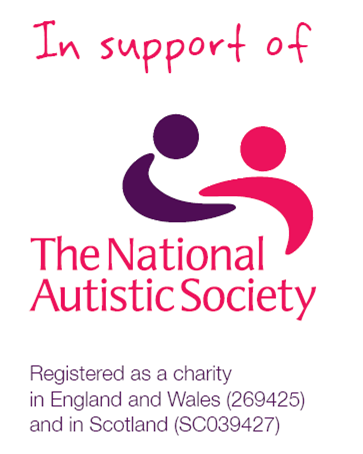 NCF Comedy are proud to support The National Autistic Society (NAS).

NAS is the leading UK charity for people with Autism (including Asperger syndrome) and their families. They provide information, support and pioneering services, and campaign for a better world for people with Autism.

A couple of years ago one of our team members, Elliott, was diagnosed with having Aspergers Syndrome. Having struggled for many years he has finally been given an answer and is now getting the support that he needs. We as his colleagues have also had the opportunity to understand the condition and are able to help him. Asperger Syndrome is a form of Autism, which is a lifelong disability that affects how a person makes sense of the world, processes information and relates to other people. Autism is often described as a 'spectrum disorder' because the condition affects people in many different ways and to varying degrees. Asperger Syndrome is mostly a 'hidden disability'. This means that you can't tell that someone has the condition from their outward appearance. With the right support and encouragement, people with Asperger Syndrome can lead full and independent lives.

Along with our sister company, The Nottingham Comedy Festival, we continue to raise money through donation buckets at shows and help to raise awareness for the charity.

Thank you,

Helen, Elliott and the NCF Comedy Team.
For more information on The National Autistc Soicety please see their website.
TOTAL MONEY RAISED SO FAR:

£2361.64

(as of 16/03/17)

Thanks to everyone that has contributed through donation buckets and sponsored events.
We will continue fundraising throughout the year.
(Money raised in conjuntion with Nottingham Comedy Festival)